Interior Painting in Phoenix AZ
We understand that painting the interior of your home while you live there can be extremely stressful. Our process is designed to be as convenient to you as possible. Our team of Interior Painters in Phoenix, Project Planners, and Managers work to make sure your preferences are accommodated.
Unless otherwise specified by you, furnished or occupied interiors are never sprayed and always brush and rolled to prevent the atomized paint from traveling to unwanted surfaces.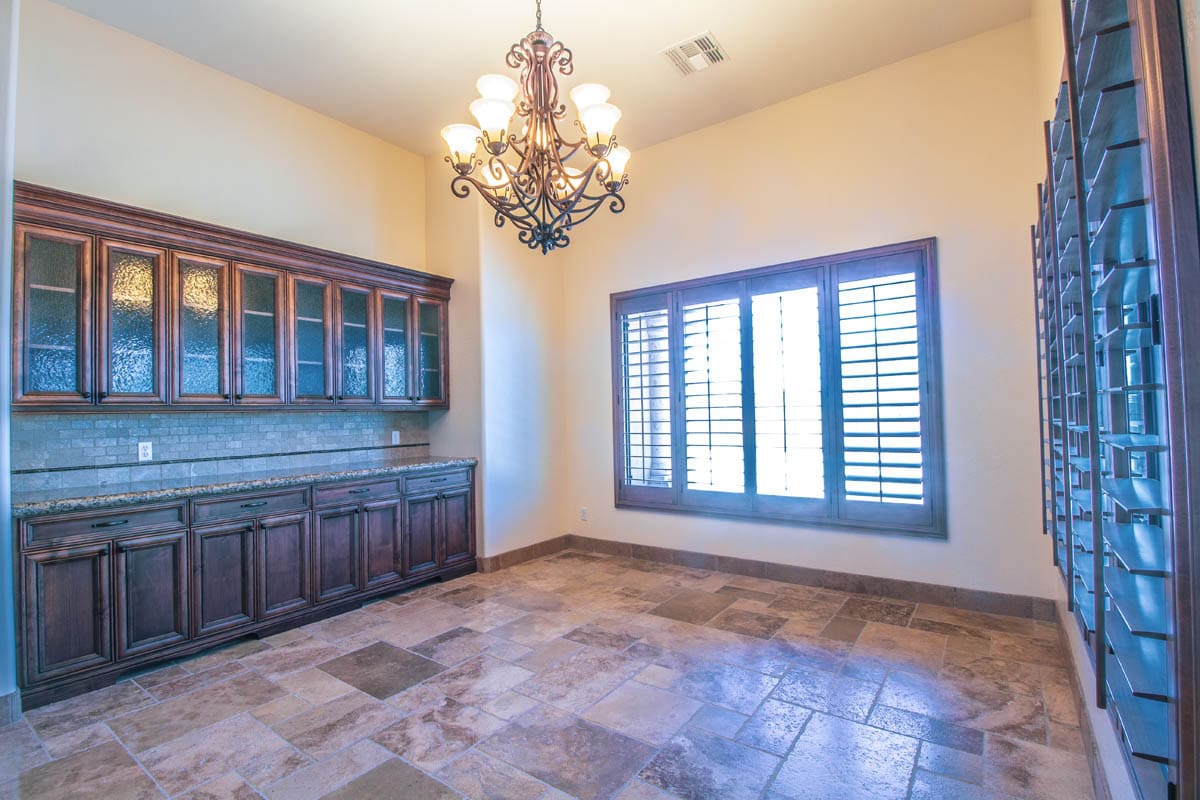 On the first day
We typically fully paint the Master Bedroom and Bathroom on the first day and have it fully cleaned up so your "retreat space" suffers the least intrusion. Next are any bedrooms that are also occupied. Last are the general living areas and other guest and/or bathrooms. If you have a different preference for your project, please specify with our team and we will work to accommodate those requests.
Fully protected
Floors are masked with a thick plastic and/or rosin paper to ensure all the flooring is fully protected. A light plastic and/or canvas drop cloths are used to protect furniture. Switch plate and outlet plate covers are removed prior to painting and re-installed after the painting is complete. Inside corners are caulked where necessary to create razor sharp lines for color transitions and sheen changes. All finishes receive 2 full coverage coats as specified to make sure there are no "see through areas" or what painters refer to as "holidays."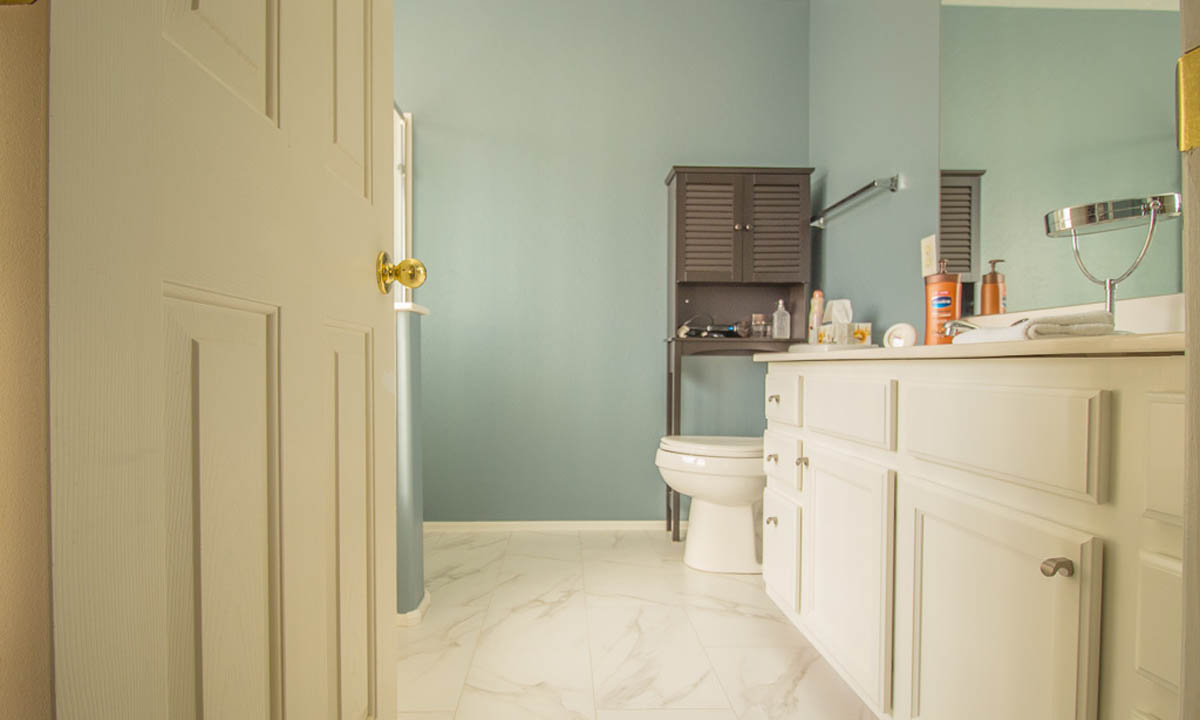 Empty and Unoccupied
When painting an empty and unoccupied home interior, the crew will typically spend the better part or all of the first day preparing the home. This means masking the home in its entirety – floors covered in a thick plastic and/or rosin paper, lights, cabinets, fixtures, sinks and everything and anything that does not get painted gets fully masked with tight, clean lines. Switch and outlet plates are removed and re-installed after painting.
Painting usually gets started late in the first day or on the second day, depending on the size of the home. Ceilings are typically sprayed in a flat finish. The doors, casings, and baseboards / trim are then typically sprayed in a semi-gloss finish. The walls are then cut and rolled by hand with inside corners caulked where necessary to create razor sharp lines. All finishes receive 2 full coverage coats as specified to make sure there are no "see through areas" or what painters refer to as "holidays."
The best interior painting service in Arizona
Prime Painting is a full-service painting company that can handle any painting project, big or small. We offer a wide range of other services such as color consulting, lead abatement, wallpaper removal, and more.
Arizona Interior Painting Company
When it comes to searching for the best "interior painters near me" for your home or business, you want to make sure the job is done right. That's why you should trust us, one of the best painting companies in Arizona.
We have over ten years of experience and the most knowledgeable and experienced team of professional painters Phoenix, AZ has. In addition, our interior and exterior house painters Phoenix are licensed and insured.
The Highest-Rated Team of House Painters in Phoenix, AZ
We spend most of our time indoors, so why not create a beautiful space with a great vibe? Make your home lively by hiring our team at Prime Painting, the professional interior painters Phoenix loves. Our painting company can paint all types of homes, including single-family, apartments, condos, and townhomes
Professional Interior Painting Services
Prime Painting's house painting jobs can transform living rooms, bedrooms, accent walls, high ceilings, and other interior spaces. Our professional painters will prepare all surfaces by repairing drywall or removing old wallpaper.
How often should you paint your house in Arizona?
olga
2023-10-17T20:01:06+00:00
In Arizona, you should generally hire interior painters in Phoenix for your house every three to five years. Generally, exterior paint on a house in Arizona may last anywhere from 5 to 10 years or more, depending on the factors. In most cases, it's a good idea to inspect your home's exterior annually to assess the condition of the paint.

Get an Expert Color Consultation
The color of a room can make a big difference in your mood. Our interior painters in Phoenix offer color consultations to renew or completely revamp your home's color scheme.
Basic Color Theory
Monochromatic Colors create an elegant atmosphere by mixing different shades of a single hue. These paint colors enhance small spaces and make them look bigger.

Analogous Colors consist of a combination of three colors with similar characteristics. This color scheme creates a cohesive color flow in any room.

Complementary Colors make use of contrasting colors with warm and cool tones. These colors add a sense of vibrancy and boldness to rooms.